A new FarmVille Mystery Game has hit the market and it's filled with Winter Wonderland themed prizes.
You can purchase a chance at playing the Mystery Game for 24 FV$ farm cash per dart.
This Mystery Game will be available for a few days only. As always, Mystery Games feature prizes that you cannot find elsewhere in FarmVille. You are never guaranteed to win one specific or all prizes, so play at your own risk as receiving duplicates is possible.
What prize did you receive from this Mystery Game?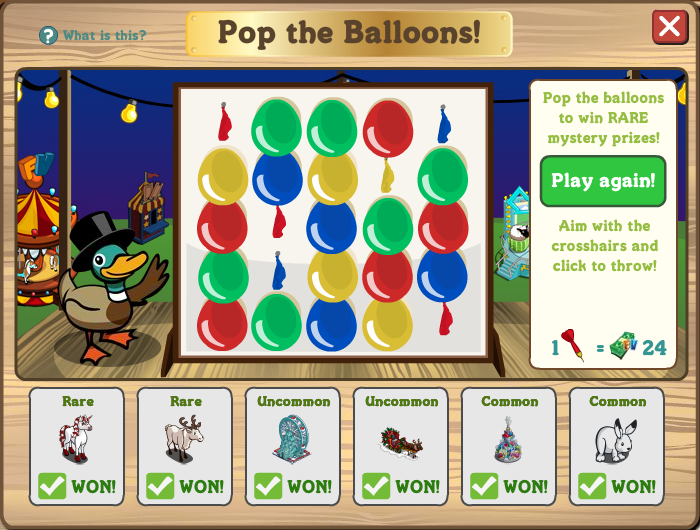 FarmVille Candy Unicorn (Rare)

FarmVille Winter Reindeer (Rare)

FarmVille Winter Ferris Wheel (Uncommon

FarmVille Winter Sleigh (Uncommon)

FarmVille Winter Fountain (Common)

FarmVille Arctic Hare (Common)