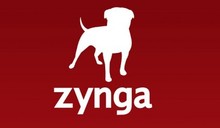 Last Update: 12/11
Description:
Since 12/11, players are reporting that they cannot load the game and instead getting gateway 503 or 504 errors.
Status: The FarmVille studio is aware of these reports and is investigating the issue.
Workaround: N/A
Help FarmVille resolve this issue. If you are experiencing this bug, please click on the link above the provide the following info:
Cleared Browser Cache (Yes or No):
State exactly what error message are you seeing:
What browser and version you are currently using when getting the error:
Are you playing FarmVille on FarmVille.com or Facebook when getting the error:
Does it happen all the time:
Is it quest related? If yes, which Quest Line?:
Please explain what actions you took prior to getting the error: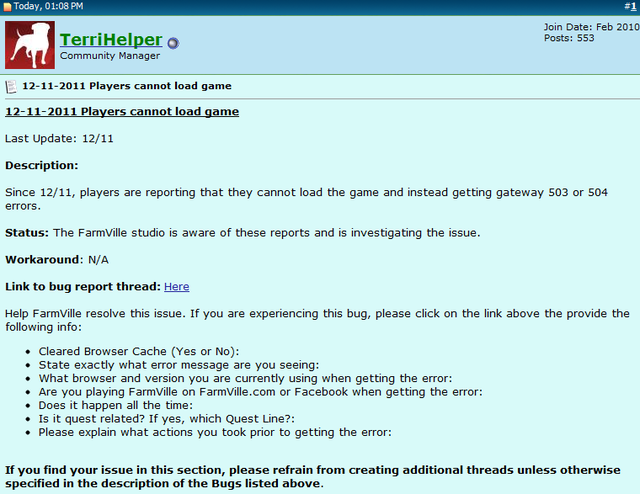 If you find your issue in this section, please refrain from creating additional threads unless otherwise specified in the description of the Bugs listed above.